Sunglasses
Light up LED Sunglasses with flash, strobe, and steady-on modes! Our Spiral, Slotted Multicolor and Holographic Lightshow Sunglasses will make you look at the world a whole new way.
Result Pages: 1 Displaying 1 to 6 (of 6 products)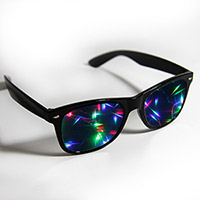 Diffraction Glasses
-
$10.99
Add more wow factor to any fireworks or light show with these sturdy plastic diffraction glasses.

---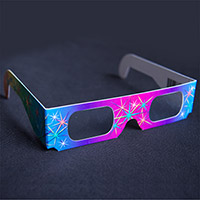 Rainbow Prism Glasses
-
$1.79
See light shows in a whole new light with these rainbow prism glasses!

---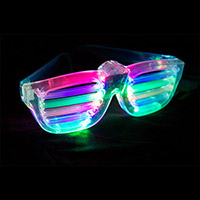 Rockstar Multicolor LED Slotted Glasses
-
$5.99
These look like a normal pair of the ultra-trendy shutter shades in a clear frame, until you push the hidden button to activate the 12 brilliant flashing multicolor LEDs. Then dazzle those around you with 3 rockin' blink modes that look spectacular!

---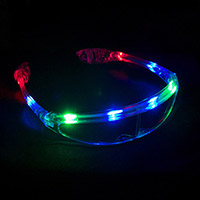 Sci-fi Sunglasses
-
$4.99
Party on any planet With these Futuristic Light Up Sci-fi Sunglasses.

---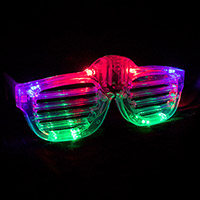 Shutter Shades
-
$3.99
Get into the groove with these LED Shutter Shades. 6 bright LEDs light up in in 3 modes.

---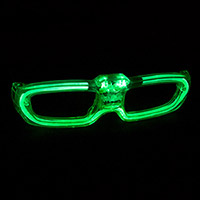 Sound Reactive Glasses
-
$3.99
It's hip to be square with these retro-esque sound reactive glasses. Available in Blue, Green or Red.

---
Result Pages: 1 Displaying 1 to 6 (of 6 products)
Get the News
Get our newsletter