Necklaces
Flashing, blinking or just plain cool, we have the necklace to give you the grooviest look.
Result Pages: 1 Displaying 1 to 7 (of 7 products)

Electric Halo Necklace
-
$7.50
Much more than just a necklace, this versatile halo-shaped tube can be used in all kinds of creative costuming all over your body! Fast-chasing LEDs look like they are shooting through the halo.

---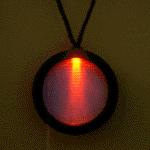 Fusion Reactor Necklace
-
$7.50
Six ultra-bright LEDs encased behind a clear cover shoot patterns of light across the white surface of this necklace, dazzling you with a brilliant reaction that you won't believe!

---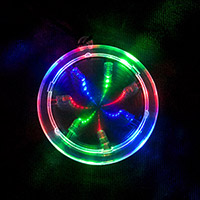 Infinity Tunnel Necklace
-
$6.50
High-powered multicolor LEDs reflect off the inner mirrors to create a dazzling light show!

---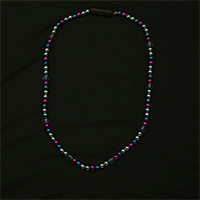 LED Deluxe Beaded Necklace
-
$4.50
These classy LED Beads are the coolest light up jewelry for celebrations and events.

---

Patriotic LED Chaser Necklace
-
$5.95
Multiple brilliant powerful LEDs in red, white, and blue flash various selections between various blink and chase modes.

---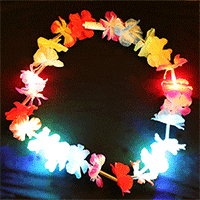 Rainbow Flower LED Leis
-
$3.99
Rainbow Flower LED Leis are perfect for your tropical themed party, BBQ or luau.

---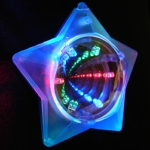 Tunnel Star Necklace
-
$4.95
The popular infinity tunnel mirror effect is enhanced through LEDs that shine through the translucent points of the star. 6 flashing, color-changing, and solid modes to choose from. Creates a cool never-ending trail of light that seems to go on forever within the mirror surface.

---
Result Pages: 1 Displaying 1 to 7 (of 7 products)
Get the News
Get our newsletter