Play Things & Novelties
Rave toys for all-around fun. Flashing balls, Poi, lumin disks and more!
Result Pages: 1 Displaying 1 to 11 (of 11 products)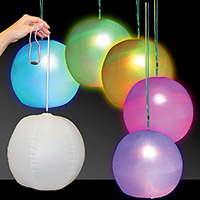 12" Inflatable LED Party Ball and Lantern
-
$6.95
Perfect for your nighttime events! This translucent inflatable ball has a special slot to insert the included LED stick which has 6 multi-color strobing and solid color modes. Creates a large 12" light ball that is super cool.

---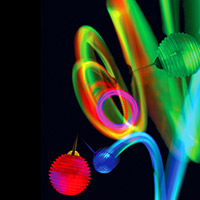 Boing Swing Magic Light Poi Ball
-
$9.99
Create a swinging light show with our new Boing Swing Ball. The cool little light balls change color with a gentle squeeze and create light traces when twirled around.

---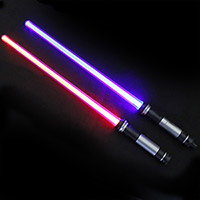 Double Saber with Sound
-
$10.99
Deluxe Double Sabers are amazing 2-in-1 Sabers with both motion activated color changes and sound effects.

---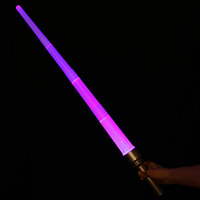 Expandable Multicolor LED Sword
-
$3.99
Expandable Multicolor LED Sword extends with a flick of your wrist. Perfect for practicing swordplay moves & space saber reenactments.

---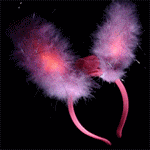 Flashing Bunny Ears
-
$4.95
You'll be the sexiest bunny on the dancefloor with these adorable rabbit ears!

---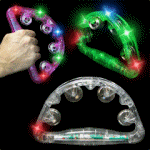 LED Tambourine
-
$7.50
Make your own music and light show in one! 5 super brilliant multi-color LED's.

---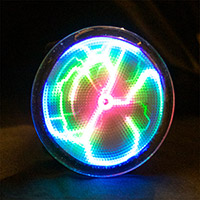 Pocket Plasma Clip-On
-
$17.99
A touch and sound sensitive plasma disc that is small enough to clip onto anything!

---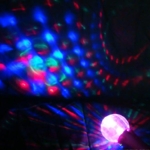 Psychedelic Strobe Prism Wand
-
$8.95
Project a dazzling prism of multicolor light patterns onto any surface! The facets in the large 3.5" diameter ball act like a mini mirror ball for the internal strobing LEDs, creating an amazing colorful display in any of the 3 modes!

---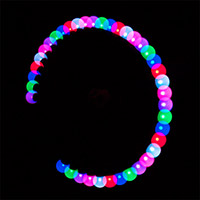 Rainbow Programmable Poi Ball
-
$5.95
Take your poi to the next level with this Rainbow Programmable Poi Ball and loop.

---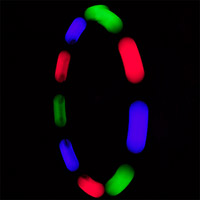 RGB Strobe Poi Ball
-
$2.95
Create awesome tracer effects with the RGB Strobe Poi Ball. 6 Modes to mix up your light show.

---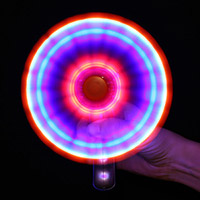 Spinning Space Blaster Ray Gun
-
$5.99
Defend against alien invaders with the Spinning Space Blaster Ray Gun.

---
Result Pages: 1 Displaying 1 to 11 (of 11 products)
Get the News
Get our newsletter