Orbits and Poi
Orbits and Poi are fantastic rave toys that create incredible light trails and designs as you spin them around. Purchase a 2 or 4 LED orbital, charge up the string and get ready to have some fun. Our programmable Poi Balls are easy to use and are sure to grab some attention at raves and clubs.
Result Pages: 1 Displaying 1 to 5 (of 5 products)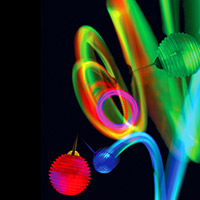 Boing Swing Magic Light Poi Ball
-
$9.99
Create a swinging light show with our new Boing Swing Ball. The cool little light balls change color with a gentle squeeze and create light traces when twirled around.

---

Rainbow Bright Orbit
-
$8.99
The Rainbow Bright Orbit uses Blue and Dual Rainbow RGB LED's to create a rainbow of color for your light show.

---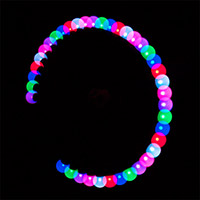 Rainbow Programmable Poi Ball
-
$5.95
Take your poi to the next level with this Rainbow Programmable Poi Ball and loop.

---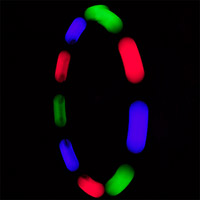 RGB Strobe Poi Ball
-
$2.95
Create awesome tracer effects with the RGB Strobe Poi Ball. 6 Modes to mix up your light show.

---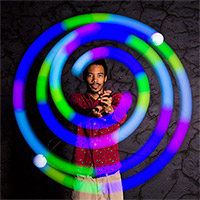 Spin Balls LED Poi Set
-
$17.99
Spin balls LED Poi light up the entire spectrum of the rainbow!

---
Result Pages: 1 Displaying 1 to 5 (of 5 products)
Get the News
Get our newsletter