LED Gloves & Lights
LED Gloves or Rave Gloves are perfect for showing off your skill at the club. Single color, multi color or color control LED Gloves - pick the perfect set for your needs and start dancing!
Result Pages: 1 Displaying 1 to 5 (of 5 products)

Clear Microlight Diffuser
-
$0.30
These diffusers fit on all our glove and microlights. Diffusers can give your lights a softer more scattered look

---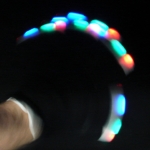 Color Control Mitts LED Gloves (black pair)
-
$13.99
These mitts offer the ultimate in individualized color control, with completely separate controls at each finger tip which then can be set to any of 6 multicolor and single color modes! Hundreds of different light combinations create totally unique lightshows! Now available in our popular black glove variation, making the gloves invisible in the dark for a total focus on the LEDs.

---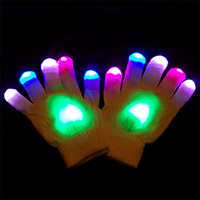 Cotton Candy LED Gloves
-
$29.95
This glove set is as sweet as it sounds. Each finger tip is individually controlled to create a Pink, White, Blue and Green treat. To make it even sweeter we added a 3 mode palm light.

---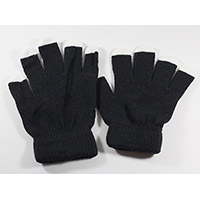 Rave Gloves Black (Glove only)
-
$1.99
One size fits all stretchy gloves for gloving lights.

---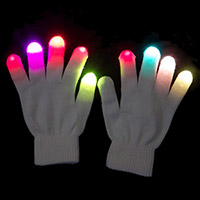 Stutta Strobe LED Gloves
-
$29.95
It's all about the strobe effect with these LED gloves. Each finger has a 3 color strobe light with 3 modes.

---
Result Pages: 1 Displaying 1 to 5 (of 5 products)
Get the News
Get our newsletter