Flashing Footwear
They'll notice all your moves when you're dancing with our glow in the dark footwear and light up laces.
Result Pages: 1 Displaying 1 to 3 (of 3 products)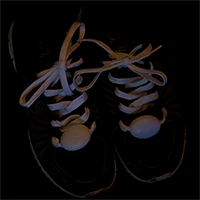 Light Up Shoelaces
-
$7.99
Stay visible and safe on your night runs or simply have some fun.

---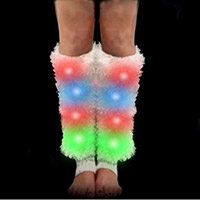 Lighted Fluffies
-
$15.99
Lighten up your event with some fun lighted Fluffies leg warmers.

---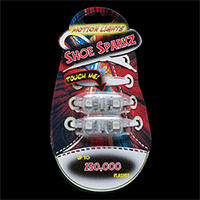 Shoe Sparkz LED Lights
-
$4.99
Move to the groove and watch these LED Shoe Sparkz light up the dance floor! Available in Red, Blue, Green or White.

---
Result Pages: 1 Displaying 1 to 3 (of 3 products)
Get the News
Get our newsletter