Black, UV & Micro Lights
Micro lights are some of the brightest and smallest lights you can buy. Use these rave lights on a keychain, for gloving or put them on a string and start swinging to create some awesome effects.
Result Pages: 1 Displaying 1 to 9 (of 9 products)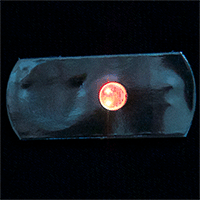 3 Color Ultra Thin Micro LED (pair)
-
$3.99
These ultra thin lights have 3 LEDS that combined together create 7 modes.

---

Decolite Micro LED
-
$2.49
A tiny LED all by itself that can be used for decor, costuming, or custom design purposes. These have countless versatile uses and even has 3 modes!

---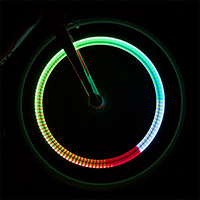 Fireflys Flashing Multicolor Valve Stem Lights
-
$4.99
Whether your ride is a car, bicycle, or motorcycle, these lights create a spectacular streaking trail of bright red, white, and blue that will get you noticed as you cruise the streets.

---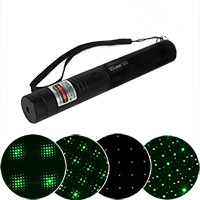 Green Galaxy Laser Pointer with Rechargeable Battery
-
$34.95
This Green Galaxy Laser Pointer is
3 TIMES BRIGHTER
than our other laser pointers.

---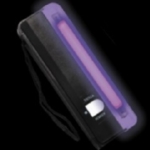 Handheld Portable Black Light
-
$10.95
Just like those traditional full-size fluorescent black light fixtures but in an easy to carry 5 1/2" size! Great for performances, security, and scientific use!

---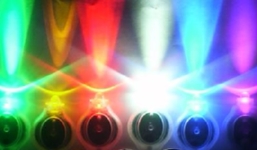 MaxBright Deluxe 3 Mode LED Microlight
-
$4.95
This is our brightest, most powerful single-color microlight with astonishing levels of light output. Features fast flash, slow flash, and steady-on modes. Currently available in white, green, blue, red and blacklight purple LEDs!

---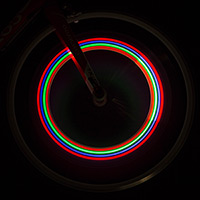 Tire LED Stem Lights
-
$3.99
5 bright multi color LEDS will add some bling to your bike.

---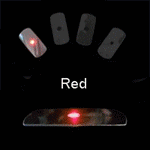 Ultra Thin Micro LED (pair)
-
$3.90
These almost unbelievably wafer-thin LEDs are just the thing to use in costuming, decor, performance, and custom design use. Perfect for integrating into your own outfits or use it as a great accent light. 3 lighting modes! Comes in RED, WHITE or BLUE LEDs.

---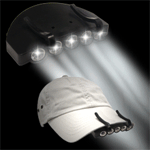 Ultra White 5-LED Cap Light
-
$7.95
Light your way through the dark club or warehouse with the intensely bright LED Lights

---
Result Pages: 1 Displaying 1 to 9 (of 9 products)
Get the News
Get our newsletter