Battery Operated
Rave toys, rave lights, wands, micro lights - everything you need for a night out!
Result Pages: 1 Displaying 1 to 9 (of 9 products)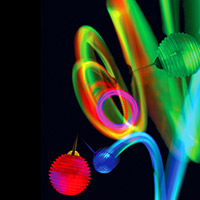 Boing Swing Magic Light Poi Ball
-
$9.99
Create a swinging light show with our new Boing Swing Ball. The cool little light balls change color with a gentle squeeze and create light traces when twirled around.

---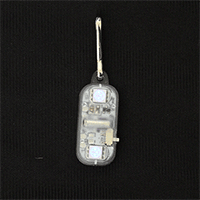 LED Zipper Pull Clip On Light
-
$2.99
Attach this LED zipper pull to your jacket and watch it flash to your every move!

---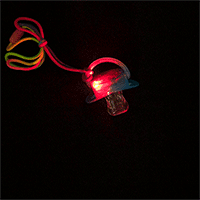 Light Up Pacifier Necklace
-
$2.95
The Red, Blue and Green flashing LED's in the pacifier necklace light up the room.

---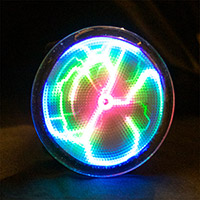 Pocket Plasma Clip-On
-
$17.99
A touch and sound sensitive plasma disc that is small enough to clip onto anything!

---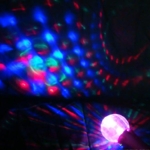 Psychedelic Strobe Prism Wand
-
$8.95
Project a dazzling prism of multicolor light patterns onto any surface! The facets in the large 3.5" diameter ball act like a mini mirror ball for the internal strobing LEDs, creating an amazing colorful display in any of the 3 modes!

---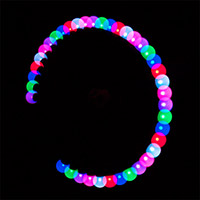 Rainbow Programmable Poi Ball
-
$5.95
Take your poi to the next level with this Rainbow Programmable Poi Ball and loop.

---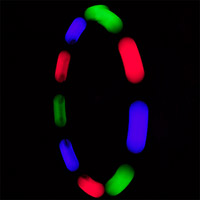 RGB Strobe Poi Ball
-
$2.95
Create awesome tracer effects with the RGB Strobe Poi Ball. 6 Modes to mix up your light show.

---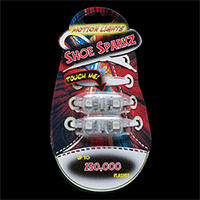 Shoe Sparkz LED Lights
-
$4.99
Move to the groove and watch these LED Shoe Sparkz light up the dance floor! Available in Red, Blue, Green or White.

---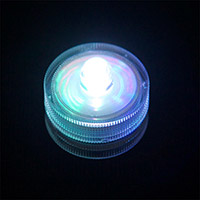 Submersible Color Changing LED Lights
-
$1.99
These Color Changing Submersible LED Lights are a perfect way to add a splash of color to your next event or party!

---
Result Pages: 1 Displaying 1 to 9 (of 9 products)